Would you like to offer your services or products to French-speaking clients? Here's how to turn your new venture into a success.
You already know that you need to have all your communications—such as your website, brochures and advertising—translated into French. So now you're on the hunt for a French translator. Think! What kind of  But how do you choose? You must first ask yourself what content you need to have translated to enter a new market. Is it your website, your ads or your brochure?  That's marketing copy. If that's the case, you need a marketing translator.
What's a marketing translator?
There are several types of translators: legal translators, medical translators, literary translators, and then you have marketing translators. The latter deal only with the translation of marketing and communication materials. Why won't a literary translator do? Well, a literary translation will be linguistically correct but won't "pass on" the message to your client.
Why do you need a marketing translator?
You've invested in a marketing and communication strategy to attract potential clients, and ultimately increase your sales. If your marketing materials yield ZERO return on investment then something's wrong, right? That's what will happen if you don't hire the right kind of professional to enter a foreign market.
The text you're about to have translated has a strong message. This text is the ambassador of your brand "out there" : it represents you, it's your voice, your shop window. Your message to your client, no matter the country he lives in, must support your brand values, your style and your attitude. The actual words you use to convey this matter less. It's the message they hold that has the power to change things for you!
What can a marketing translator do for you?
A marketing translator masters the end clients' native language of the end clients and knows the do's and dont's when selling in their country. Those skills combined prove invaluable to strengthen the image of your product or service in your new market. A marketing translation will boost your brand's identity among the local competitors but will also make sure that your identity and your unique voice are respected.  Unfortunately, a literal translation can damage your brand to the point of no return.
The content of your communication strategy is key to being heard in an already noisy and thriving market. You need to have a conversation with your translator where you explain what the aim of your marketing copy is, such as to introduce your brand or define your USP. If the translator understands your ultimate goal, he or she will be able to deliver a translation that matches your expectations, i.e. provide you with a culturally aware translation that is respectful of your brand values.
What do you need to adapt?
1) Do you use humour and puns in your English website?
Well, what an Englishman considers hilarious might well leave a Frenchman slightly dumbfounded! A native-speaking marketing translator will know that and may have to rethink how you address your French clients in partnership with you. Your communication strategy is just about that—COMMUNICATION—i.e., the art of passing on a message to a prospect. And, yes, it's an art because, sometimes, you have to be very creative to come up with the right phrase that will convert your prospect into a client. In such cases, translation is not enough and we use a process called transcreation where we take into account the culture and use idiomatic language to create new copy in line with the original text and intent.
2) Know your market.
If you want to attract a foreign client, you also need to be aware of what's offensive or just plain different.  For instance, different cultures interpret colours differently. In Asia, red is worn at weddings because it brings good luck, whereas in Western culture white is the traditional wedding colour because it symbolizes purity.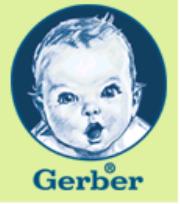 Most noteworthy is the unfortunate example of the American baby food retailer Gerber. To sell their jars in Africa, they used the same American packaging featuring a picture of a beautiful Caucasian baby. However, in a country where most consumers are illiterate, the image on food packaging has to depict what's inside. Imagine the reaction of the horrified African mothers thinking they were buying ground-up babies!
A marketing translator will always bear these questions in mind:
– Have I delivered the right message using the brand's unique style and voice?
– Have I respected the culture and habits of the country it's intended for?
     My question is : Do YOU have the right marketing translator?
 Get in touch now and I will get back to you with a quotation within 24 hours.